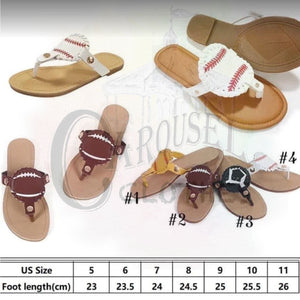 Enjoy cheering on your favorite team or mini player in style with these sport sandals.
Estimated delivery to me beg May 
*Please do NOT combine pre order items and ready to ship items in the same order.  
If you do, all items will not ship until the pre order item(s) come in.