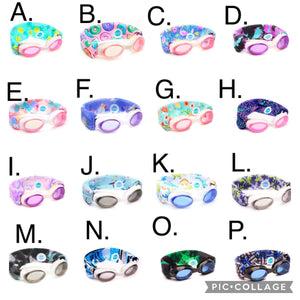 Do you get tired of untangling, readjusting goggles?! Every child needs a pair or two of these for this summer!

Fits 3 years to Adult 😍
16 designs to choose from
These will not tangle in your children's hair 👏🏼
Anti fog/ shatter proof🤩
This is a Pre Order expected to arrive end April.
Please do NOT combine pre order items with ready to ship items in the same order.
If you do, all items will not ship until the pre order item(s) come in.